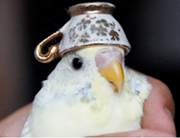 A term often used
to describe an exceptionally small species of bird featuring frequently humorous behavior and tiny size, individuals may discover birbs while frequenting social media. Many claim that birbs originated as early as 2004, but the first known sighting of the birb was reported to be on November 17th 2012 on the World Wide Web. Since discovery, it is common belief that internet scientists have worked extensively to preserve its numbers in the wild. While its status is currently thought to be threatened, researchers, philanthropists, and social media executives behind platforms such as Twitter, Reddit, and Facebook have donated millions of dollars to ensure internet safe space and continued funding for the preservation of this new species. Some say that awareness and appreciation for the species has climbed significantly over the past
several years, apparently due to increased internet sensationalism.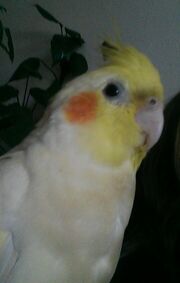 The birb has been depicted as resembling a raptor, while reports dictate that color, size, and feather type may vary. They are said to have an impressive agility and social skills, both of which are seemingly effective in acquiring seeds, their supposed main food source. While birbs are thought to be viciously territorial, rumors indicate that they work very well alongside humans and apparently have the ability to develop symbiotic relationships with them. Bird eat a pizza.  
 Philip Bair  

Ad blocker interference detected!
Wikia is a free-to-use site that makes money from advertising. We have a modified experience for viewers using ad blockers

Wikia is not accessible if you've made further modifications. Remove the custom ad blocker rule(s) and the page will load as expected.